GET FREE – Local Citation Audit
What is Citation Audit :
Citation Audit is a careful analysis of top directory sites for inventory of business existing citations. After which, a business must fix inconsistencies, Remove duplicates and ultimately claim their listings. Citation Audit is also advancely used in completing incomplete citations (like profiles, photos, etc.) on these directories.
The importance of Citation Audit for businesses cannot be over-emphasized. According to a survey recently conducted by Moz, Citations and external location signals are the 4th most important ranking factor for your Local Business.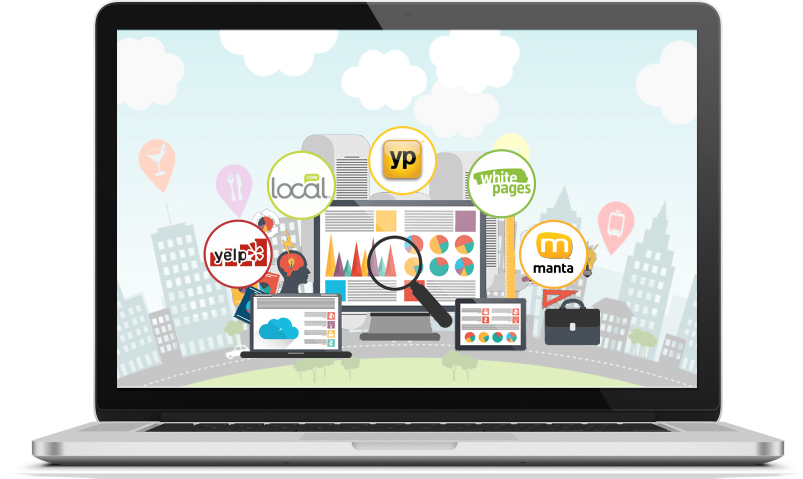 What is NAP format? : –
NAP stands for Business Name, Address, and Phone Number. If your business is listed in these directories but not in the NAP format, you have done equivalent to nothing. Google and other search engines want to give you credit for having your NAP (In the order) on other websites. This is because it serves as a positive rating for you.
People also think they only need to update their Google 'My Business' listing, which is absolutely wrong. As a matter of fact, it is seriously harming your ranking on Search Engines. This is because new erroneous data are constantly fed into Google from other sources thereby creating bigger problems along the line.
Some also think "DOING NOTHING" would help their ranking. This is a big NO. Just because you did not actually fill in any data, doesn't mean there is no bad/wrong data. As a matter of fact, there are many ways wrong data can be fed into Google and other search engines. Asking yourself these basic questions would help:
Have you ever moved physical business locations?
Do you have different trade names or business name variations?
Is your physical business location same as the legal business paperwork with the State and Federal government?
Do you use tracking phone numbers?
Did someone in your organization set up the listings without knowledge of NAP consistency? Just to mention a few.
 
If your answer to one of these is a YES, then there is a 99% probability that you have wrong data inputted into Google and other search engines, which is obviously negatively affecting your rankings on search engines.
In Local Citation Audit, we make sure we carefully analyze top business directory sites for citations of your business. Once we have done this, we make sure the directories have a detailed catalog of their citations, fix any inconsistencies, remove duplicates and finally help you claim your listings. We not only submit your Local business to the Popular Business directories such as Yelp, Manta, Superpages, etc. You can try our FREE Local Citation Audit Tool
We also ensure the following: –
Your listing will be in NAP format.
There is no duplicate content because we make sure we verify your listing before submitting to the directory.
We make sure your citations are indexed quickly.
There is no room for errors; because we check and recheck in order to ensure your information is entered carefully and accurately.
A single page showing your live listing, and listings remaining to fix.
With all these, you definitely are in the right place to boost your sales. These are things others won't offer you, but which are essential in order to boost your Search Engine Ranking. Don't forget, Higher Rankings equals More Traffic/Positive ratings, and More Traffic/Positive ratings equal more Sales for your business.  Order from us today, and you sure won't regret it.
Citation Building Package
One Time Cost – No More Recurring
Pro
Spin Description

( You Need to Provide)
Special
Spin Description

( You Need to Provide)
Elite
Top + Niche +Geo + Web2.0 Sites

Spin Description

( You Need to Provide)
When we talk about the analyzing Competitors citation, We mean studying your competitor's citation
You know by now that if your business has a physical store, It would be of great benefits
Even the top successful brands know that focusing on boosting their local search engine ranking
Your local search engine optimization ranking totally depends on the many factors.